New to 9-11 Research?
- 9/11 Victims' Families' Review of 9/11 Commission Report
- The Facts Speak for Themselves Well-sourced listing of facts about 9/11, updated regularly, hosted at 911TruthNews.com
- Complete 9/11 Timeline and Loss of Civil Liberties Since 9/11, Searchable database resources from 'mainstream' sources
- 9-11 Research: An Attempt to Uncover the Truth About September 11th, 2001 (Outstanding, well- organized, solid research)
- Top 40 Reasons to Doubt the Official Story of September 11th, 2001
- Nanothermite information Why were military-grade explosive chips found in the towers' dust throughout Lower Manhattan? Peer-reviewed paper, more information and summary.
- Beginners' Guide to 9/11 Truth from Journal of 9/11 Studies
- A Quick Course on the shortest paths to 9/11 truth...
- Justice For 9/11 Complaint and Petition filed with NY Attorney General Elliot Spitzer November, 2004. The complete legal case, as of that date.
- 9/11 Commission -- One Year Later PDF Report of 7/05 Hearings sponsored by Rep. Cynthia McKinney
- Who's asking questions? ... Patriotsquestion911.com
-Information, disinformation, misinformation... this, this and this will help readers sort wheat from chaff.

Professionals for 9/11 Truth
Alternative Media Links
9/11 NEWS/FORUMS
NEWSWIRES
BLOGS, MORE INVESTIGATIVE JOURNALISM
>BoilingFrogsPost.com
>George Washington's Blog
>Visibility911.com's blogs
>MadCowProductions
>WhoWhatWhy?
>Globalresearch.ca
>911debunkers.blogspot.com
>Nafeez Ahmed's Cutting Edge
>Mark Crispin Miller--News From Underground Blog
>Michael Collins
>Mapping the Real Deal, Catherine Austin Fitts
>Secrecy News-FAS Project on Government Secrecy
RADIO/AUDIO/VIDEO
(& associated blogs...)

Project Censored Radio with hosts Mickey Huff & Peter Phillips




Blog and Weekly Radio Show: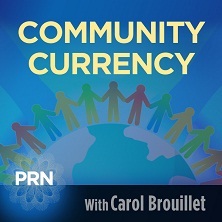 Investigating capitalism, militarism & politics

Diverse, always fascinating ... :


>Law and Disorder Radio
>Free Speech Radio News

Excellent Podcast Archive at:
COMIC RELIEF
Charlotte Dennett is author of "The People v Bush: One Lawyer's Campaign to Bring the President to Justice and the Grassroots Movement She Encountered Along the Way" and co-author with her husband, Gerard Colby, of "Thy Will Be Done: The Conquest of the Amazon Nelson Rockefeller and Evangelism in the Age of Oil".
Peter Dale Scott is author of "The War Conspiracy: JFK, 9/11 and the Deep Politics of War", "The Road to 9/11: Wealth, Empire and the Future of America", "Deep Politics and the Death of JFK", and "Crime and Cover-Up: The CIA, the Mafia and the Dallas-Watergate Connection" among many other books.
"Guns & Butter" investigates the relationships among capitalism, militarism and politics. Maintaining a radical perspective in the aftermath of the September 11th attacks, "Guns & Butter: The Economics of Politics" reports on who wins and who loses when the economic resources of civil society are diverted toward global corporatization, war, and the furtherance of a national security state.
Produced and hosted by Bonnie Faulkner.
Link and Subscribe to Us
We have a variety of banners so you can link to us and an RSS feed so you can syndicate our headlines on your site or receive them in a personal newsreader.
Current Actions
Take Action Now!
Previous 911Truth.org Campaigns
Together, look what we've undertaken!